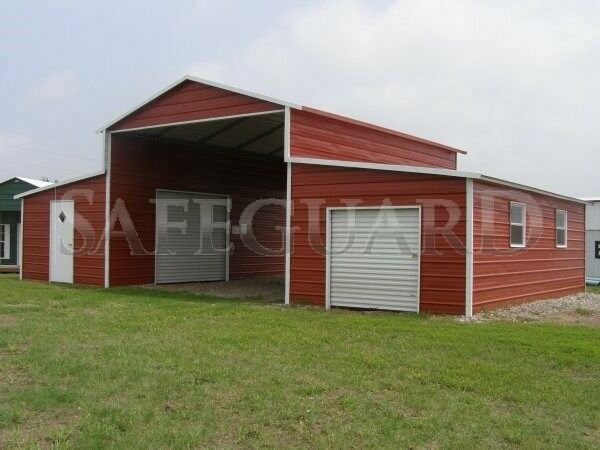 Get the Best Metal Barns in Pittsburg, TX
Known as the top Texas barn builder, Storage Solutions offers metal barns of various sizes and styles. If you have been searching for metal barn buildings and installation services in the Pittsburg, TX, get in touch with our professionals today. We have barns with various roofing systems, color options, and configurations. This affordable structure will provide you with reliable protection from various weather conditions and more. Call us today to get pricing on your installation project!
Call Us Now
Why Invest in Metal Barn Buildings?
Metal barn buildings offer many advantages to wood barns. Metal buildings have lower construction costs, fast installation times, less maintenance and better durability. In addition, Storage Solutions offers a wide selection when it comes to style, so we have no doubt you can find something you like. In addition, our contractors offer custom
barn
buildings. Whatever you may need
for your metal barn
, you can find it with us!
Schedule Your Installation Today!
If you are ready to schedule out your metal building installation, get in touch with Storage Solutions today! We have locations in Daingerfield, Pittsburg, Mt Pleasant, Longview, and East Mountain. If you are in or around any of the following areas, call us today and we will begin discussing your future metal barn in Texas.