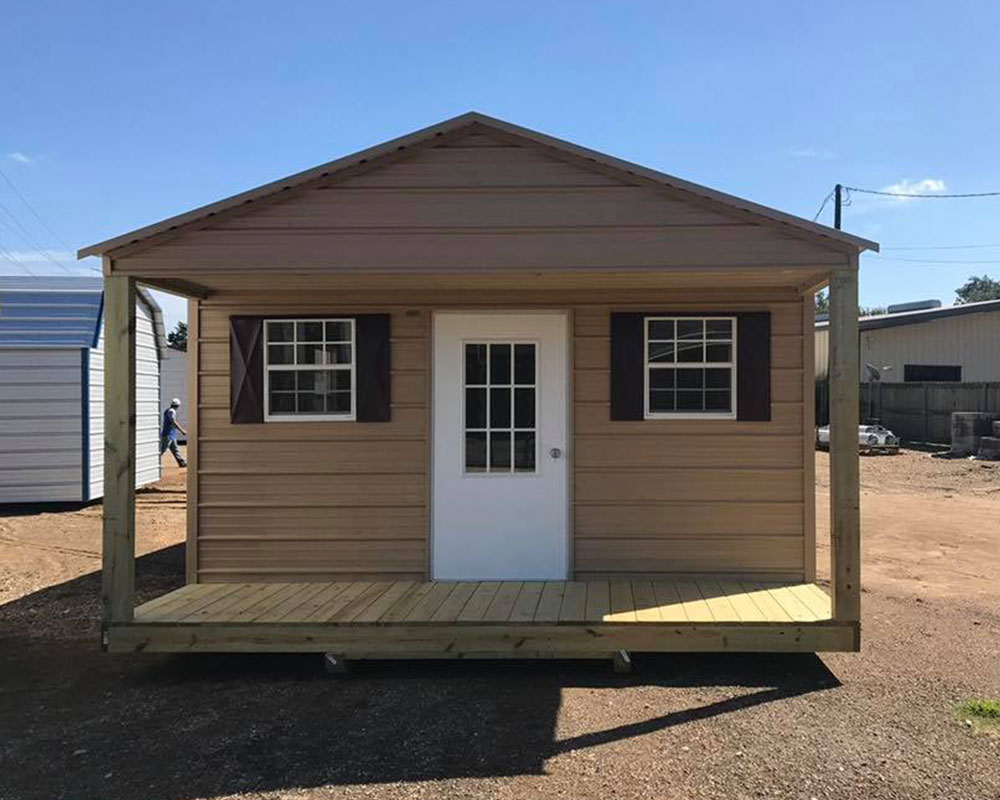 Looking for a Metal Cabin in the Pittsburg, TX?
You've come to the right place! Storage Solutions offers a wide variety of metal cabins and buildings in Pittsburg, TX. We have been providing top quality products to customers in the community for decades, you can trust us to have a product that fits your requirements. If not, our contractors can help you build a custom metal building! If you would like to begin discussing your future cabin, get in touch with our professionals today.
Preparing for Your Metal Buildings
When installing a metal cabin building on your property, there are a few things you need to do prior. You must mark utility lines that underneath the installation area, prepare level lot, clear obstacles, provide safety requirements, and more. Properly preparing for installation will ensure that the process goes smoothly. If you would like a professional to provide you with more details on preparation, call us today!
Speak to a Metal Building Contractor Today!
We understand that a metal cabin building installation is a big project and investment. If you want to make sure that the job gets done right, put your trust in us. When you call, we will take the time to walk you through each step and detail pricing and preparation. Call now to get started!
We offer products and services in Daingerfield, Pittsburg, Mt Pleasant, Longview, and East Mountain.
Call Now